Published: March 23rd, 2017
Revised: March 23rd, 2017
IDRC/DFATD Project Title and Number: Improving livelihoods of resource-poor coconut smallholder farmers threatened by an emerging lethal yellowing disease of coconut in the coastal region of Côte d'Ivoire – 'Fighting lethal disease for coconut farmers'. No. 107789.
Project Dates: August 1st 2014 to January 31st 2017; 2.5 years.
Project Budget: $2, 586, 916 CAD.
Location of Study: Grand-Lahou, Côte d'Ivoire.
Research Organizations involved in the study: Sporometrics Inc., Canada; National Centre of Agronomic Research (CNRA), Côte d'Ivoire; University Nangui Abrogoua (UNA), Côte d'Ivoire; National Agency for Aid and Rural Development (ANADER), Côte d'Ivoire; Council for Scientific Research Program – Oil Palm Research Institute – Coconut Research Program (CSIR-OPRI), Ghana; University of Toronto, Canada.
Project Leader: Dr. Yaima Arocha Rosete (Sporometrics Inc.).
Principal Investigators in Côte d'Ivoire: Prof. Taky Hortense Atta Diallo (UNA), and Prof. Jean Louis Konan Konan (CNRA)
General Objective:
To provide and communicate new needed information to allow authorities, policy makers, stakeholders and farmers to better control, Lethal Yellowing disease in Côte d'Ivoire.
Specific objectives:
1) To better understand the bio-ecology and epidemiology of the Côte d'Ivoire lethal yellowing phytoplasma, and the environmental and socio-economic impact of the disease on the coconut industry.
2) To develop and adapt control strategies to reduce the impact of the Côte d'Ivoire lethal yellowing.
3) To strengthen local capacity to diagnose, implement and disseminate control strategies, and empowering women's role in addressing gender inequity in Grand-Lahou.
Summary:
Coconut (Cocos nucifera L.) plays a paramount role in the export economy of Côte d'Ivoire, which is the top African exporter of copra coconut oil to Europe and West Africa. Coconut production totals 55,000 tons of copra/year equivalent to 550,000,000 nuts/year. Coconut is cultivated on approximately 50,000 ha along the Ivoirian coastal littoral zone, and it is a critical source of employment and income for around 85, 000 smallholder coconut farmers in Grand-Lahou. In 2013, the Côte d'Ivoire lethal yellowing disease (CILY) was officially reported and associated with a phytoplasma, namely 16SrXXII-B, 'Candidatus Phytoplasma palmicola'-related strains. Lethal yellowing diseases caused by a phytoplasma affect coconut and over 40 other palm species, and have decimated the coconut industries of many countries in Central America, the Caribbean, Africa and South Asia. In Grand-Lahou, over 400 ha of coconut groves have been destroyed by CILY, and other 7,000 ha are under severe threat. A summary of significant research findings, key advances, outcomes and innovative outputs derived from the IDRC-DFATD project is herein provided.
The CILY phytoplasma was confirmed in over 80 % of the CILY-affected coconut palms in Grand-Lahou. Its epidemiological origin and spread was hypothesized from either the Central or West Regions in Ghana, where the Cape St. Paul Wilt Disease (CSPWD) phytoplasma destroyed the coconut industry in the last 20 years. For the CILY phytoplasma, a new leafhopper genus and species, Nedotepa curta Dimitriev was found as its potential vector, and six plant species from five botanical families identified as its alternative hosts, which may play a critical role in disease spread. The CILY phytoplasma was found in 30 % of symptomless palms, as well as, in mixed infection with a phytoplasma of group 16SrI 'Ca. Phytoplasma asteris' leading to a more complex epidemiology and control of the disease.
Nine promising coconut varieties were recommended for long-term resistance trials in pilot farms in Grand-Lahou and Ghana. New field and laboratory diagnostics were developed for the early and specific detection of the CILY phytoplasma to support surveillance, plant health, and disease resistance screening. A new disease management plan, and a 3-year rehabilitation plan were generated and delivered to farmers, stakeholders and policy makers as factsheets, a farmer field mini-guide and policy briefs. The assessment of the socio-economic impact of CILY revealed over 90 % of farmer illiteracy, and high inequality levels for women with limited access to land, training and market. An econometric model was developed to predict the land use change of the coconut cultivated area to re-allocating the CILY-devastated areas and help reviving the coconut industry in Grand-Lahou.
Bacterial and fungal endophytes with biocontrol potential were identified for the CILY phytoplasma, as well as, a new bacterial endosymbiont within N. curta, which may be used for a long-term vector control. A new species of parasitoid of the genus Anagrus was identified parasitizing the eggs of N. curta, which opens new ways of vector control, and a new source of income for farmers due to its very easy-to-implement massive rearing. Field management recommendations included intercropping coconut with plantain for a higher revenue, and to apply poultry manure, which boosts flower development and leads to a higher volume of seednuts for farmers.
Nine training-courses on field and laboratory basic diagnosis, and advanced technology for phytoplasma research, and twelve workshops, including Gender Workshops were held in Côte d'Ivoire, Ghana and Canada; one of them with the attendance of the Ministry of High Education and Scientific Research of Côte d'Ivoire. Six Ivoirian MSc students and 1 PhD graduated, and four of the MSc students are already involved in PhD programs. Project scientific results have been presented in three international conferences, and officially published as full research papers in six high impact factor scientific journals.
New approaches were innovated to increase disease awareness in farmers, stakeholders and policy makers, as well as to empower women within the coconut production chain, which included: field schools, plant clinics, Women Groups and Women Coconut Fairs. Eight field schools trained 1,960 farmers (1,568 men, 392 women), 180 extensionists, and around 700 families on farming and disease resistance assessment, which exceeded the expected figures. Ten plant clinics mobilized 671 farmers, villagers, and processors (478 men, 193 women); and addressed plant disease queries not only in coconut, but also in over twenty other crops such as cacao, cassava, citrus, okra, coffee, peanut, yam, beet, plantain, tomato, maize, etc. The Major and Prefect of Grand-Lahou, the Canadian Ambassador in Côte d'Ivoire, Representatives of the Ivoirian High Education and Scientific Research Ministry, and ten village Chiefs attended the plant clinic held at Braffedon in April 2016. Eight Women Coconut Fairs mobilized 550 participants (390 men and 160 women), and allowed new opportunities of marketing and small businesses for them. Women sell out their coconut products, from crafted and food products, cosmetics to home furniture, whose number increased from 14 to 26 (64 %) from 2015 to 2016. Women coconut farmers organized themselves for the very first time in Grand-Lahou in six Women Groups, which are currently planting cassava yards as a new source of income. New recent findings include the identification of the CILY phytoplasma infecting cassava orchards nearby the CILY-affected coconut farms, which impacts directly on food security for the smallholder coconut farmers of Grand-Lahou.
Project outcomes and outputs have significantly contributed to the knowledge of palm lethal yellowing diseases for the phytoplasma community. Results reach out the coconut farming community in Côte d'Ivoire, Ghana, Mozambique, and other countries of Central America and the Caribbean, and South Asia and the Pacific affected by lethal yellowing diseases. Project outcomes and outputs are an example of how well-orchestrated gender and communication strategies were successfully implemented to empower women to support family income and nutrition; and how to engage natural and social scientists, as well as, stakeholders and policy makers in helping farmers to improve their livelihoods, and rescue the Ivoirian coconut industry. The project strengthened collaboration ties among scientists from Canada, Ghana, Italy, France, and Mozambique, and enhanced the international image of Canada supporting research in Africa. Details are provided at COWALY website (http://cowaly.com/progress).
Acknowledgement: This work was carried out with the aid of a grant from Canada's International Development Research Centre (IDRC), www.idrc.ca, and with financial support from the Government of Canada, provided through Foreign Affairs Canada (GAC), www.international.gc.ca.
Published: March 10th, 2017
Revised: March 10th, 2017
Background
Mycobacterium chimaera (M. chimaera) is a non-tuberculous mycobacteria (NTM) which has been implicated as a causative agent of a small number of infections post-surgery. NTM are common inhabitants of the environment and have been cultured from water, soil, and animal sources worldwide. They are known to be opportunistic pathogens, mostly affecting the immunocompromised or immunodeficient.  M. chimaera has been found in heater-cooler devices used to regulate patients' blood temperature during cardiopulmonary bypass. Alerts from Health Canada, CDC, FDA and other health authorities worldwide have been issued based on reports suggesting that invasive infections have resulted from exposure to aerosolized M. chimaera from heater cooler units during cardiac surgery.
Given the dependency on heater-cooler units for improving surgical outcomes, there is a critical need to reduce downtime.  The standard, culture-based analytical techniques are very useful for the identification of Mycobacterium in general, but have the limitations of not always being specific and taking up to four weeks for results. The need arose for a fast testing solution that the traditional culture techniques could not meet; to determine the baseline contamination of devices as well as to confirm disinfection. Polymerase Chain Reaction (PCR) based tests specific for M. chimaera decreases testing time from several weeks to several hours by allowing the direct detection of M. chimaera DNA from mixed samples without the need for culturing.
Mycobacterium chimaera testing by RT-PCR
Real-time PCR (RT-PCR) is a rapid and accurate tool for the detection of M. chimaera DNA. We developed a M. chimaera RT-PCR test based on the methods from a research group at the University of Melbourne. It has been internally validated using the M. chimaera type strain and real-world samples. This method represents the state-of-the-art having been released publicly in February of 2017.
It is important to note that this method cannot distinguish between living and dead cellular material. Analytical results will be reported as positive or negative for M. chimaera DNA.
Service options

Published: September 25th, 2015
Revised: July 27th, 2016
Quantitative real-time PCR (qPCR) DNA-based method specifically for testing Legionella pneumophila in water samples that has the advantage of much greater sensitivity coupled with the potential to provide results in as little as 24 hrs after submission to the lab. The method involves DNA extraction and DNA testing by quantitative polymerase chain reaction (qPCR). This method has been extensively validated, and has been used widely in Europe for several years. While this test cannot differentiate between active colonization and residual DNA from dead cells, its strength is as a rapid, highly conservative screen for this important pathogen to guide urgent public health decision-making. When rapid turn-around-time and definitive, accurate detection and precise quantification are required, our Legionella pneumophila quantitative (real-time) PCR DNA-based test is the recommend choice.
When to choose qPCR Legionella pneumophila water test
QPCR rush results can be available within 24 hrs or less. Our regular turn-around-time is typically 48 hrs. Most methods for testing fluids for L. pneumophila rely on culture. Although culture-based methods remain the current gold-standard means of determining the presence of this bacterium, this technique has poor sensitivity (negative results cannot reliably predict the absence of contamination), and they typically require 10-14 days to complete testing. This method has been extensively validated, and has been used widely in Europe for many years; it was approved in 2006 by the French Association of Normalization (AFNOR), a parallel standards body to the Canadian Standards Association (CSA). Since 2012, Public Health Ontario changed to a qPCR test for Legionella for lower respiratory tract specimens.
New guideline values are provided in Public Works and Government Service's MD 15161 – 2013 "Control of Legionella in Mechanical Systems Standard for Building Owners, Design Professionals, and Maintenance Personnel, Addendum C", published in March 2016. These guideline values apply to Normal Operation Mode only, for Emergencies and /or outbreaks of disease, additional assessment and measures are required. As illustrated in the table below test levels are the same for all water sources, however, recommended actions may differ depending of the water source.

Sample collection procedure
Collect water (a 500 mL bottle with preservative is provided by Sporometrics) in sterile, screw-top bottles. For water sources expected to contain disinfectant chemicals such as chlorine, the collection container should include a suitable preservation buffer (the US-CDC recommends sodium thiosulfate to a final concentration of 0.1 M). Sporometrics provides sample collection containers to meet your needs. Please contact us prior to sampling to make arrangements.
Collect culture swabs of internal surfaces of faucets, aerators, and shower heads in a sterile, screw-top container (e.g., 50 mL plastic centrifuge tube, with or without preservation buffer, according to the above guidance). Submerge each swab in approximately 5 mL of sample water taken from the same device from which the sample was obtained.
Transport samples to the laboratory as soon as possible after collection. Samples may be transported at room temperature but must be protected from temperature extremes. Samples not processed with 24 hours of collection must be refrigerated.
Service options

Published: September 29th, 2014
Revised: September 29th, 2014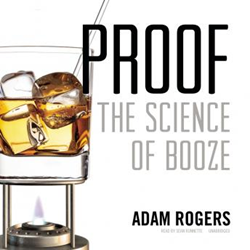 In a follow-up to Adams' WIRED article "The Angel's Share", the Distillation chapter of Proof tells the story of how Sporometrics' Dr. James Scott found himself studying mycology and delves deeper into the mystery of the whiskey fungus he investigated.
Proof expands upon Adam Rogers' 2011 WIRED magazine article "The Angel's Share"; the story of Sporometrics' Dr. James Scott's discovery of not just a new species, but a completely new genus of fungi, identified on trees, street signs, and buildings surrounding whiskey warehouses in Lakeshore Ontario, then around distilleries across the globe. The unmasking of the whiskey fungus Baudoinia compniacensis is just one of dozens of tales Rogers tells as he uncovers the science of alcohol production, powered by physics, molecular biology, organic chemistry, and a bit of metallurgy-and our taste for the products is a melding of psychology and neurobiology.
Published: March 16th, 2014
Revised: July 21st, 2014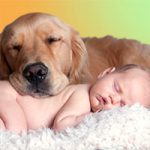 Using cutting edge high through-put DNA sequencing, Sporometrics CEO Dr. James Scott and his colleagues investigated the bacterial make-up of faeces from young babies and the homes where the babies lived.
Scott's group found a significant overlap in bacterial communities in a baby's faeces and dust from their home, suggesting that a baby may be sharing their gut bacteria with the environment and vice versa.
This finding may have long-ranging implications on how our environments may influence our lives. How much of a personal imprint do we leave on our home? When we move to a new home, does the microbial imprint of the former occupants have the potential to affect us? And are these effects good or bad? Sorting out these interesting questions will be the focus of Scott's future research.
Reference: Konya T, Koster B, Maughan H, Escobar M, Azad MB, Guttman DS, Sears MR, Becker AB, Brook JR, Takaro TK, Kozyrskyj AL, Scott JA, and the CHILD Investigators. 2014. Associations between bacterial communities in house dust and infant gut. Environmental Research 131: 25-30. doi: 10.1016/j.envres.2014.02.005.