Published: January 28th, 2019
Revised: January 29th, 2019
First report of the identification of a 'Candidatus Phytoplasma pruni'-related strain of phytoplasma in Melothria pendul
In 2017, Sporometics participated in the Canadian AgriTech Mission to Brazil led by Global Affairs Canada and NRC-IRAP. We are pleased to announce Sporometrics' first collaborative publication with these partnerships can now be read in the journal Plant Pathology.
Sporometrics own plant pathologist expert, Dr. Yaima Arocha-Rosete, along with Dr. Helena Guglielmi Montano of the Entomology and Plant Pathology Department, Universidade Federal Rural do Rio de Janeiro (UFRRJ), have been working on describing the Guadeloupe cucumber as a new host plant for phytoplamsa infection. In Brazil, photoplasma has already been associated with causing disease in the cassava plant. Identifying new crops as a potential host for phytoplasma infections has been an ongoing concern in the agricultural sector. Across the world, phytoplasma infected crops have left their devastating impact on the agricultural economy. Sporometrics continuing efforts in studying infected coconut crops in the Ivory Cost in addition to these new research opportunities in Brazil may lead us in the right direction to combat plant diseases.
You can read the full publication in Plant Pathology Here
Published: April 11th, 2017
Revised: April 11th, 2017
Sporometrics' crop sampler (the Spornado) was featured in Spudsmart Magazine the Spring 2017 issue. Eugenia Banks worked with the Potato board during the growing season of 2016 to test the Spornado's ability to detect late blight.
Published: September 29th, 2014
Revised: September 29th, 2014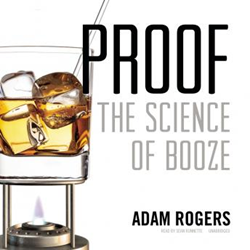 In a follow-up to Adams' WIRED article "The Angel's Share", the Distillation chapter of Proof tells the story of how Sporometrics' Dr. James Scott found himself studying mycology and delves deeper into the mystery of the whiskey fungus he investigated.
Proof expands upon Adam Rogers' 2011 WIRED magazine article "The Angel's Share"; the story of Sporometrics' Dr. James Scott's discovery of not just a new species, but a completely new genus of fungi, identified on trees, street signs, and buildings surrounding whiskey warehouses in Lakeshore Ontario, then around distilleries across the globe. The unmasking of the whiskey fungus Baudoinia compniacensis is just one of dozens of tales Rogers tells as he uncovers the science of alcohol production, powered by physics, molecular biology, organic chemistry, and a bit of metallurgy-and our taste for the products is a melding of psychology and neurobiology.
Published: March 16th, 2014
Revised: July 21st, 2014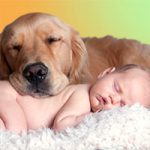 Using cutting edge high through-put DNA sequencing, Sporometrics CEO Dr. James Scott and his colleagues investigated the bacterial make-up of faeces from young babies and the homes where the babies lived.
Scott's group found a significant overlap in bacterial communities in a baby's faeces and dust from their home, suggesting that a baby may be sharing their gut bacteria with the environment and vice versa.
This finding may have long-ranging implications on how our environments may influence our lives. How much of a personal imprint do we leave on our home? When we move to a new home, does the microbial imprint of the former occupants have the potential to affect us? And are these effects good or bad? Sorting out these interesting questions will be the focus of Scott's future research.
Reference: Konya T, Koster B, Maughan H, Escobar M, Azad MB, Guttman DS, Sears MR, Becker AB, Brook JR, Takaro TK, Kozyrskyj AL, Scott JA, and the CHILD Investigators. 2014. Associations between bacterial communities in house dust and infant gut. Environmental Research 131: 25-30. doi: 10.1016/j.envres.2014.02.005.
Published: February 10th, 2014
Revised: February 15th, 2014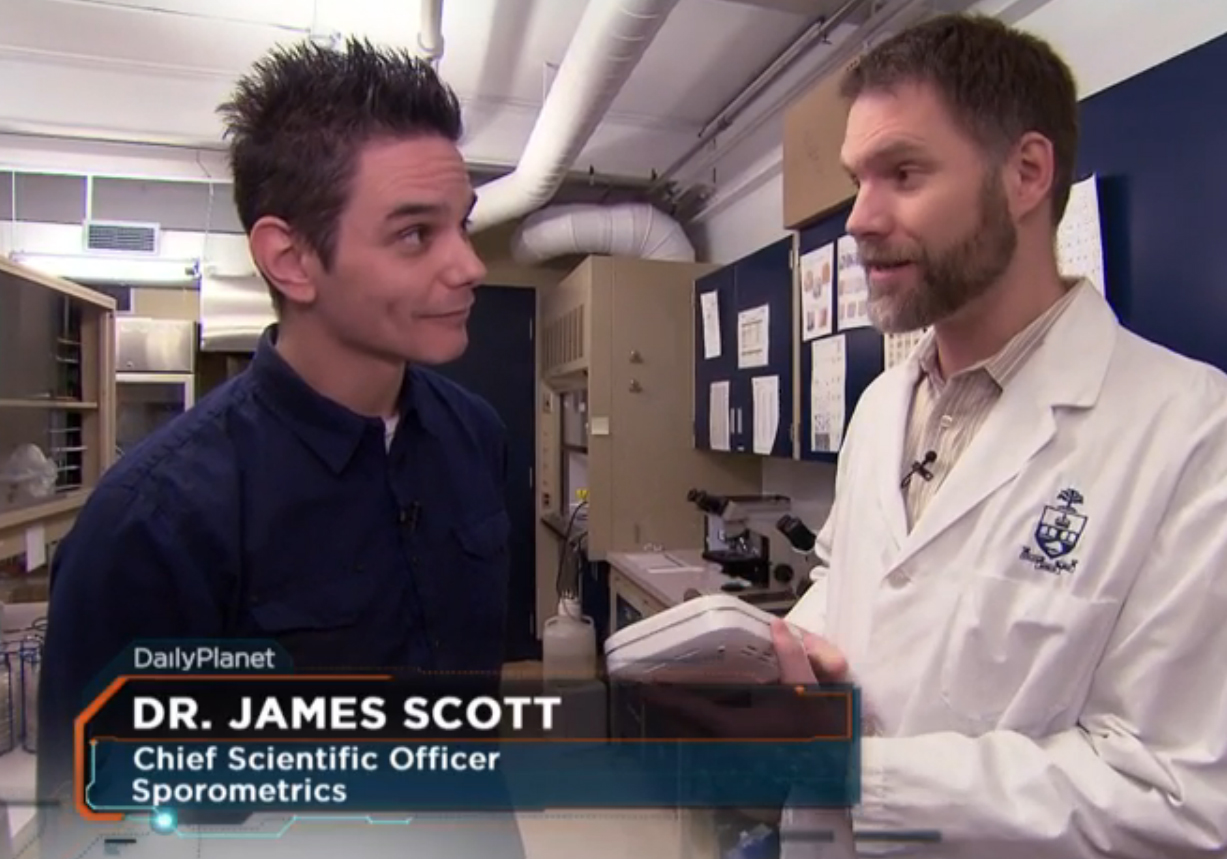 Tune in to Daily Planet February 13th, 2014 at 7 PM EDT on Daily Planet to watch James and Lucas testing out Phone Soap, a nifty, high-tech gadget that gets rid of nasty bacteria from your cell phone!