Published: September 11th, 2009
Revised: September 12th, 2009

Flush before you sit? Paper the seat? Modern microbiology can shed light on these and other age-old advisories on the use and misuse of public washrooms. In an interview just released in Best Health Magazine, Dr. Scott provides answers to these long disputed questions.
Published: September 8th, 2009
Revised: September 11th, 2009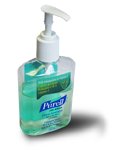 Everywhere you turn of late, it seems you're confronted with a bottle of hand sanitizer. Most sanitizers are alcohol-based, and destroy microorganisms by disrupting their cell membranes or protein coats. Although these materials have been available for some years, only recently have they enjoyed such widespread use and stirred so much discussion. U of T Experience Research asked Professor James Scott whether and how these products work.
Published: September 1st, 2009
Revised: October 4th, 2009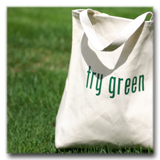 The use of reusable food containers and carry devices for groceries is an important, to date overlooked piece in the study of the safety of the food supply in Canada. There has been little to no testing to investigate the public health implications of reusable bags, yet increasingly reusables are being advanced as a viable substitute for first-use or single use packaging/ containers. The food service sector has been particularly concerned about the use of reusables. In conjunction with the Plastics Council of Canada, we evaluated an independently collected pilot data set of microbiological tests on reusable bags. Our findings demonstrated a clear need for more study of microbiological risks and the need for clear usage guidelines as programs supporting reusable carrier bags become increasingly advocated in waste reduction strategies. Our findings garnered wide attention, resulting ultimately in the issuance of a HEALTH CANADA ADVISORY and substantial news coverage including an in-depth article by the FRASER INSTITUTE.