Published: October 9th, 2007
Revised: July 21st, 2014
Abstract
Baudoinia compniacensis, the fungus responsible for highly conspicuous black growth on walls and other surfaces in the vicinity of distillery warehouses and commercial bakeries, has been little studied, in part because its isolation and cultivation have long been considered difficult. In the present study, basic details regarding the physiology of this organism are elucidated for the first time. It is able to utilize ethanol as a carbon source, but not other simple alcohols; glucose is also well utilized, as is the ethanol breakdown product acetate. Inorganic and many organic nitrogen sources support growth well, but urea does not. Though strongly inhibited by salt concentrations over 2 M, B. compniacensis can survive considerably higher concentrations. The fungus does not ordinarily survive temperatures of 52 °C or higher when moisture is present, but can be pre-adapted to survive this temperature by prior heat or ethanol exposure. Sodium dodecyl sulphate polyacrylamide gel electrophoresis (SDS-PAGE) analysis of cellular proteins reveals that heat and ethanol pre-adaptation appear to induce formation of putative heat shock proteins.
Published: October 8th, 2007
Revised: October 8th, 2009
Sporometrics is located in the Dufferin Liberty Centre, occupying the block at the south east corner of Dufferin Street and Liberty Avenue. We are in building C, which is the southern most wing of the complex.
Street parking is available on Dufferin Street with the exception of afternoon rush hour (4-6) during which time towing is eagerly applied.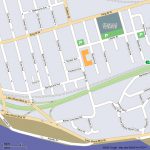 Paid public parking is available in the lot on the north side of Liberty Avenue, just east of Dufferin (don't worry about the threatening gate, they don't close it). An alternative is the paid public lot on the north side of Liberty Street further east just behind Lamport Stadium between Fraser and Jefferson Avenues. Lastly there is a public lot 3 blocks east of Dufferin on the south side of Liberty at the corner of Atlantic Avenue.
Whatever you do, don't park in the courtyard of the Dufferin Liberty Centre. This space is exclusively for permit parking by tenants. The lot is punctiliously patrolled, and unauthorized vehicles are expeditiously towed away to some distant, apocalyptic annex by a member of the perpetually circling flock of vulturous tow-trucks.
Published: October 1st, 2007
Revised: July 21st, 2014
Summary
There is increasing recognition that exposures to indoor environmental fungi and their emissions are associated with a range of human illnesses. As a result, the detection, identification and quantification of indoor fungi, particularly molds, has become an important part of the testing mandate of many environmental testing laboratories, particularly commercial laboratories. In contrast to bacteriology and food microbiology, the commercialization of analytical environmental mycology has posed a number of challenges to laboratorians, primarily due to the lack of standard testing procedures and evaluation criteria. This chapter section discusses several sampling methods that are used commonly in commercial mycology laboratories for the assessment of populations of fungi in home and indoor work environments.